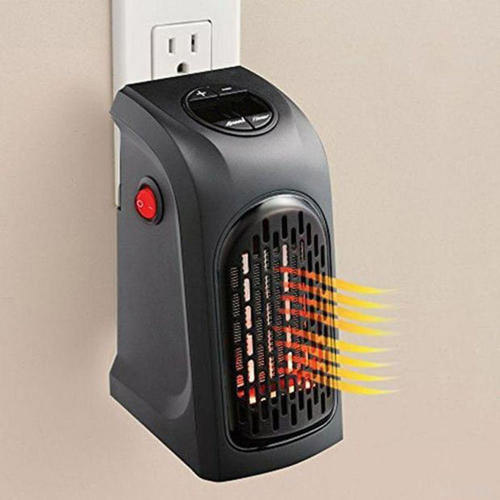 As the name suggests, the air heater is a kind of equipment that can send out warm air. Generally speaking, the temperature is about 40 ℃. It includes three parts: heating, blowing and the control and protection of temperature and blowing. PTC is the abbreviation of ceramic electric heating element. It uses the fan to blow the air through the PTC electric heating element for forced convection, which is the main heat exchange mode. A temperature limiter is installed inside, which can cut off the power automatically when the fan is blocked by the fan. Some are also equipped with a dumping switch, which can cut off the power supply automatically when the heater dumps. The output power is 800-1200 watts, the temperature can be adjusted at will, the air supply is soft during operation, the temperature rises quickly, and it has the function of automatic constant temperature. PTC components generally have waterproof function, so it is suitable for use in the bathroom. The selling price is between 300-500 yuan. It is an ideal portable household electric heater.
PCB structure description of heater
1. The PCB structure diagram is fully compatible with the male mold shell in the market, and the PCB structure can also be customized according to customer requirements.
2. The upper and lower temperature limits can be freely adjusted by mechanical keys.
3. The main control MCU is sop14 package