This paper introduces the function program and IC selection of intelligent induction faucet scheme development; It is a controller that controls the infrared sensor device through the single chip microcomputer to start the faucet. It is a newly invented high-tech product, which is widely used in hotels, hotels, office buildings and other places. It is conducive to saving water and resources for enterprises, and more environmental protection.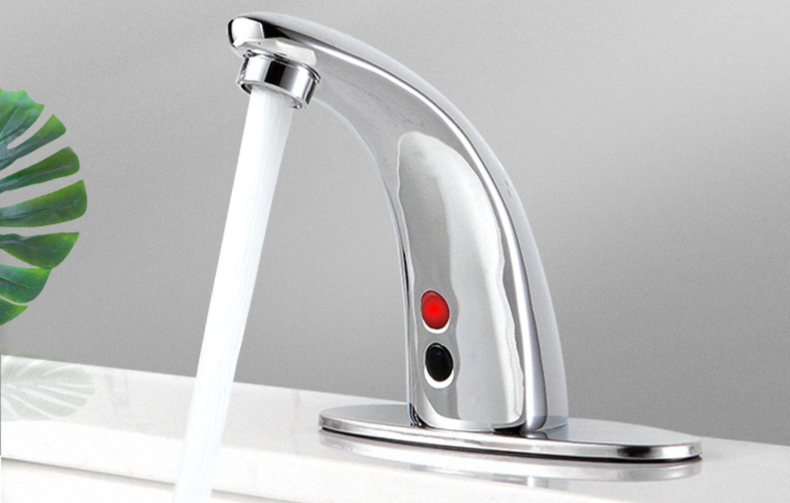 Intelligent induction faucet
Working principle
It adopts the principle of AC power supply or DC power supply, and adopts infrared induction. In the sensing area, the water will be supplied when the hand is extended, and the water will stop when the hand is removed from the sensing area. The switch is automatically completed by the sensor without touching the faucet, which can effectively avoid cross pollution. The machine is controlled by the ny8a050d model of Jiuqi single chip microcomputer. The appropriate sensing distance is determined according to the shape of the pool without manual adjustment. It also has the function of overtime flushing and water cut-off for 1 minute, which can avoid wasting water resources due to foreign matters in the sensing range for a long time. The DC power supply uses alkaline dry batteries (6V, 3V, 4.5V) and has a built-in filter, which can prevent impurities from entering the solenoid valve. It is easy to clean, beautiful in appearance and firm in structure.
Functional characteristics of single chip microcomputer
1. Single chip microcomputer selection: it adopts ny8a050d sop8 chip of Jiuqi single chip microcomputer;
1. Infrared sensing: fully automatic intelligent control, sensing infrared water to eliminate waste of water resources;
2. MCU microcontroller control: adjust the MCU program parameters, and adjust the amount and time of water output according to the actual use of users;
3. Simple installation: it can be installed directly on the water outlet;
4. High water saving rate: the water will stop as long as the hand leaves.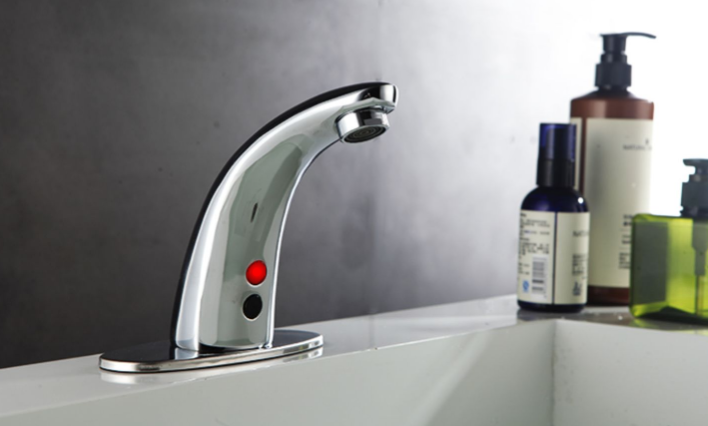 Intelligent induction faucet