This article introduces the working principle of the development of the smart heating clothing solution; its production is to add a heating layer to ordinary clothes, connect the battery and temperature control switch through the heating element, turn on the temperature control switch to convert electrical energy into heat, and the heating layer will generate heat. Wearing this dress when people feel it has a warmth effect.
principle
The temperature of the heating layer is designed to be about 45 degrees, and a higher heating temperature can also be designed according to the needs of cold regions. The production process of the smart heating clothing is simple, and the heating functional clothing can be made by adding a heating layer to the ready-made heating clothing. It can be folded and stored normally, which affects working performance. The heating layer can be taken out and cleaned at will, and it can be used to charge the car when going out. The heating suit not only provides heating, but also has health care functions. Thermal effect can speed up blood circulation, reduce fatigue and enhance human body quality.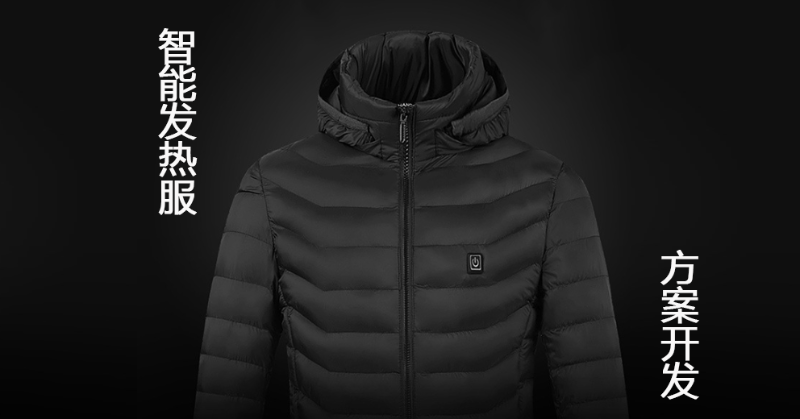 Smart heating clothes
constitute
Jiuqi single-chip microcomputer main control chip, USB socket power, switch button, intelligent temperature control, heating film and other electronic components.
Realize function
1. USB port: need to use mobile power bank to provide power, unplug it and automatically stop heating;
2. Switch button: press 25 degrees once, 35 degrees twice, and 45 degrees three times;
3. Infrared heat compress: warm the shoulder area and relieve symptoms of shoulder spondylitis;
4. Fever tablets: Fever tablets are placed on the abdomen, neck, back, shoulders and waist.
effect
The heating surface of the product is mainly distributed on the key parts of the back, which can effectively relieve the discomfort caused by the cold on the back and waist, accelerate blood circulation, and achieve the function of warmth and health care. At the same time, it has far infrared health care function. The required temperature can be adjusted freely according to different needs, and important parts of the human body can be heated to feel the overall warmth.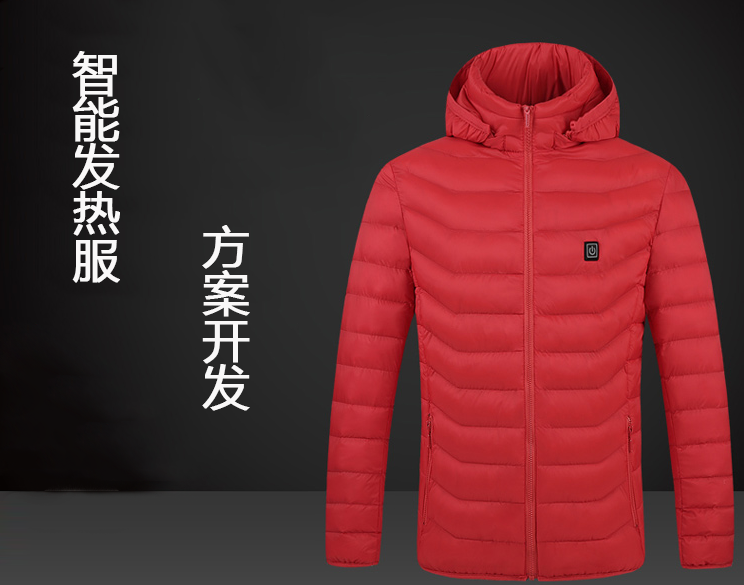 Smart heating clothes