This article introduces the working principle of the electric mouse pad program development; the cold winter is approaching, and the office tool often used by people who work in the office for a long time is the computer. Due to the cold weather, the palm is stiff and the operation is not sensitive, so the electric mouse pad program Development solved this problem.
Principle
The development of this product is to control the heating sheet of the PTC in the mouse pad to generate heat through the microcontroller chip. The power is connected through the USB interface, and the heat emitted can be constant at about 40 degrees under the control of the temperature control element.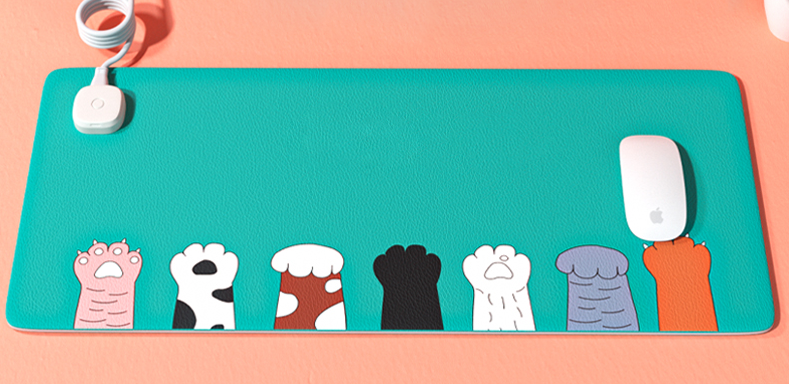 Electric mouse pad
Features
1. One-key control, the mouse pad heats up rapidly after turning on the switch (you can feel it in about 10 seconds);
2. Alloy heating film, heat conduction faster, heat evenly (wide area, can cover the entire keyboard);
3. The single chip microcomputer software program controls the rated temperature of the PTC heating film (the general program sets the constant temperature to 40 degrees);
4. Selection of single-chip microcomputer: The 8-bit single-chip microcomputer NY8A062D model of Taiwan-based Jiuqi single-chip microcomputer is used.
Technical Parameters
1. Product constant temperature: around 40℃, just pull out the glow plug when you don't need to keep warm;
2. Rated voltage: 5V;
3. Current: about 450MA;
4. No need to drive, support hot swap function;
5. The product is powered by a USB socket and can be supported by common computers and mobile power supplies.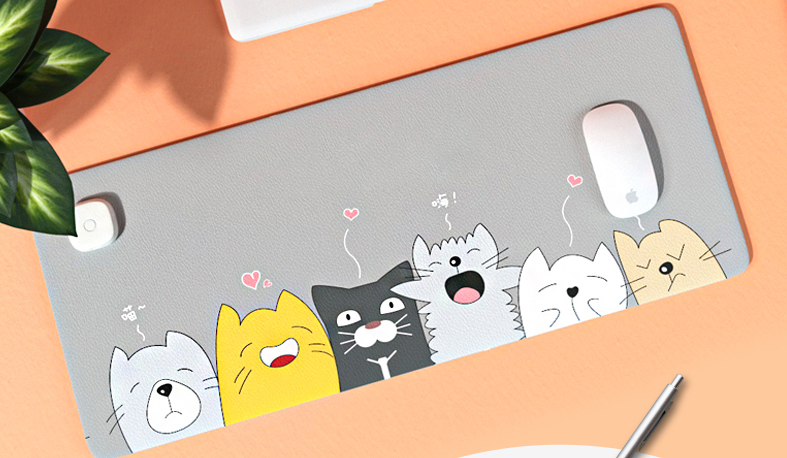 Electric mouse pad
Use attention
1. Since there are heating elements in the USB electric mouse pad, it should be waterproof. If you accidentally get wet, unplug the USB interface immediately.
2. The USB electric mouse pad will increase the burden of the computer power supply. Before buying, please ask the seller for voltage requirements. Do not damage the computer power supply due to overload;
3. The heating material of the mouse pad has a layer of transparent plastic plastic, which does not need to be torn, and is easy to break. It is used as if it is not torn, which has a protective effect;
4. This product is only suitable for computer USB interface or special transformer adapter power supply, it is strictly forbidden to connect to AC power directly;
5. Although multiple connections can be made, in order to protect the computer, one computer is only connected to one electric heating product.